Best of the Best Award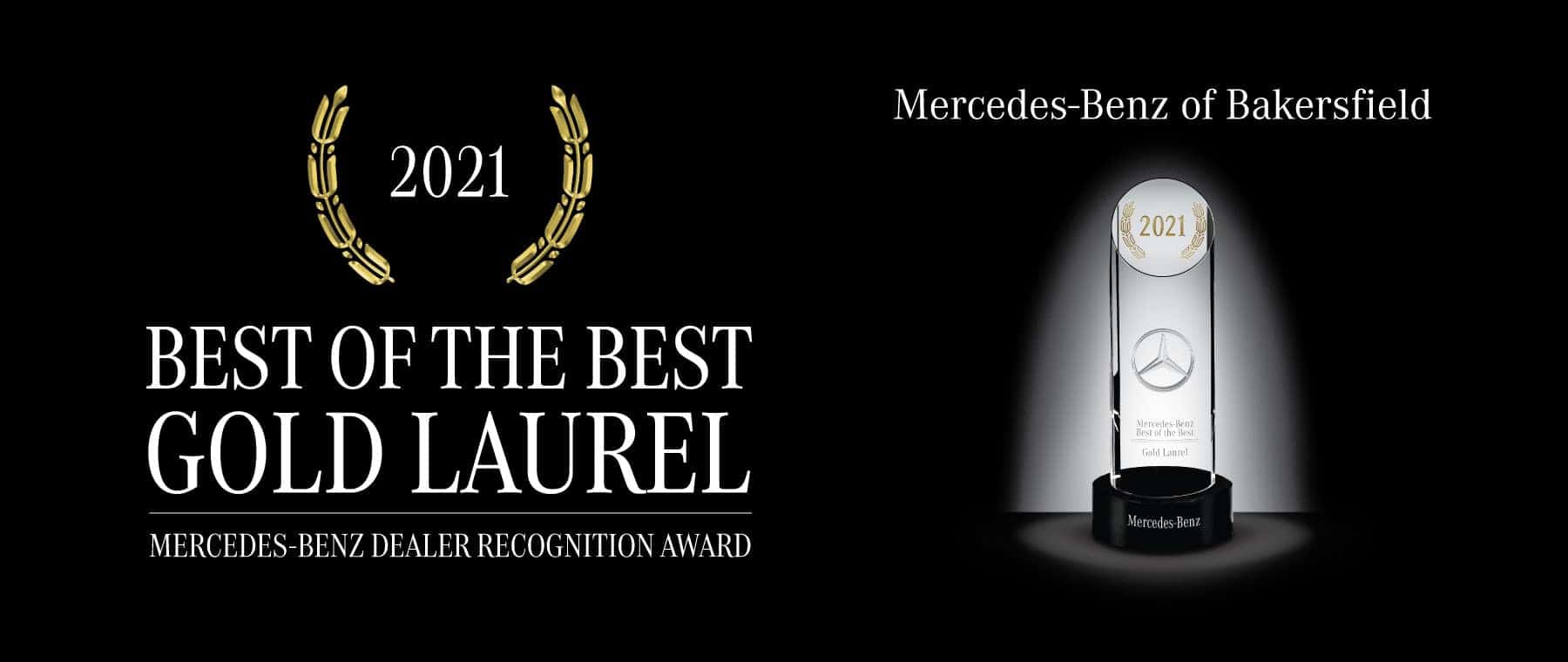 Mercedes-Benz of Bakersfield has just received the prestigious "Best of the Best Gold Laurel" award from Mercedes-Benz in recognition of their continued dedication to excellence in every aspect of their operation.
---
The Gold Laurel is an award that is highly sought after and difficult to earn, due to the extremely demanding criteria set forth by Mercedes-Benz. In fact, only the top Mercedes-Benz retailers are presented with the Gold Laurel. They receive it for continually maintaining the highest of standards regarding customer satisfaction, new vehicle sales, leadership and management, service and parts, and certified pre-owned sales.